Testing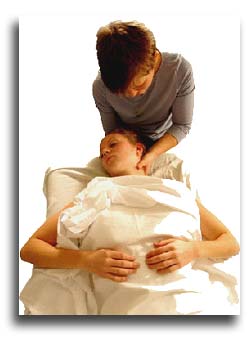 National Board Certification Agency Examinations
Register Online Now for the NBCA Massage Therapy Certification Examination.
Level One Requirements
This entry level exam is designed for massage therapists who have completed 600 hours of supervised instruction, or comparable state regulated requirement, and is intended to insure that the practitioner has the knowledge to enter the work place and handle basic procedures in a clinical setting.
The level one exam consists of the following:
Part One Multiple choice questions on anatomy and physiology
Part Two Multiple choice questions on bony landmarks
Part Three Multiple choice questions on ethics and strokes
Part Four Multiple choice essay-style questions
Level Two Requirements
Those intending to take the NBCA Board Certified Diplomate Examination in Manual Therapy should have a minimum of 2400 hours of training and knowledge of musculo-skeletal anatomy, physiology, a thorough understanding of soft tissue pathology as well as soft tissue injuries.
The diplomate exam consists of the following:
Part One Multiple choice and true or false questions with a concentration of questions drawn from general anatomy, general physiology, musculo-skeletal pathology and medical terminology.
Part Two Fill in the blank and matching questions drawn from the same subject areas as Part One, but requires that answers be completed by filling in the blank or by matching an appropriate answer from a list provided.
Part Three Labeling of an anatomical drawing on a drawing that is provided in this section of the exam. The drawing must be labeled with specific and detailed anatomical information from memory. The drawing may be of a shoulder, an elbow, or another body part or joint.
Part Four Essay questions based on a patient case history and treatment plan. A specific case history will be provided and you will be required to write a step by step treatment plan.
National Board Certification Agency Re-Take Examination
Contact us to register for your NBCA Massage Therapy Certification Re-Take Examination.
To register for the NBCA Diplomate Exam, please contact the AMMA directly.